Division of Research Strategy and Promotion works to support various activities for each research project, such as planning of research strategies and adjustment for acquiring of new external funds.
URA Promotion Office and Research Support Promotion Office newly organize in this division to reinforce the research supporting system after being selected for "The program for promoting the enhancement of research universities" in FY2013.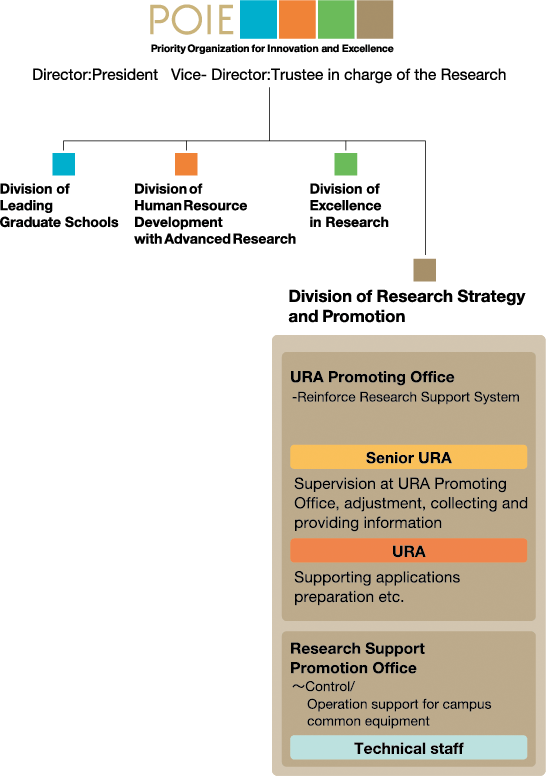 URA Promotion Office
URA (University Research Administrator; Research Coordinator) will conduct wide range of research support; information collection/analysis both on and off campus, discovering/fostering of new research core of excellence, coordination of international collaborative/interdisciplinary research, applications preparation, administer the project progress, support for Industry academia collaboration, outreach activity etc.
URA staff / URA Promotion Office
Research Support Promotion Office
Research Support Promotion Office organize the research based technical support staffs and promote the improvement of research environment and research support activities such as utilization of common research facility and equipment for whole campus.